Our Favourite Ingredients From Mother Earth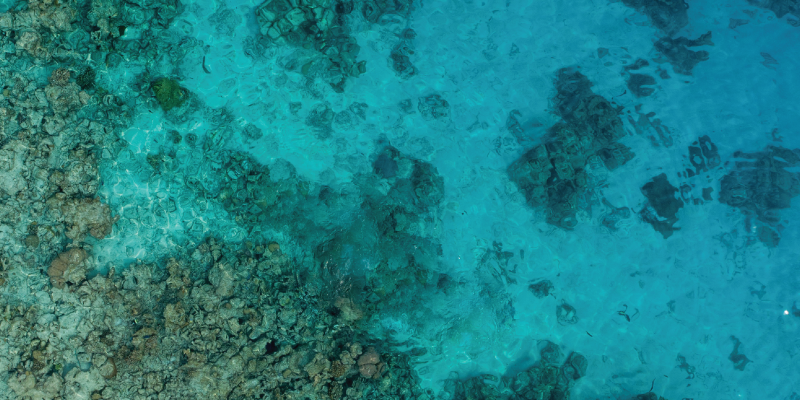 Our formulations contain a variety of ethically sourced organic ingredients from around the world. In honour of earth day we wanted to share with you some of our favourite ingredients from mother earth, some of their nurturing qualities and why we chose to include them in our skin care formulations to deliver products that we believe are the best for your skin's health.
BOTANICAL RETINOL
Virtually all dermatologists will agree that retinol is considered a benchmark for preventative or restorative anti-aging treatments. We now know that synthetic vitamin A derived retinol is also known as an unstable compound (especially when exposed to UV light), and it can lead to increased skin sensitivity. So what's our solution? Enter MOTH BEAN SEED EXTRACT. This powerful organic alternative has been proven to be as effective as retinol by offering the same skin benefits, such as enhanced collagen production, while encouraging cellular renewal. The difference? It doesn't create the harsh side-effect of synthetic vitamin A such as drying, peeling, redness and UV sensitivity.
GLACIAL MARINE CLAY
Throughout ancient history, clay has been used topically for soothing the skin. The first written description of the mineral benefits of clay dates back to Rome, 60 B.C. Our GLACIAL MARINE CLAY is naturally sourced from beneath a live and active glacier along the coastal region of British Columbia, Canada, and is replenished daily with the coming and going of the tides. This clay is rich in numerous minerals, rare earth elements, marine actives, micronutrients, and vitamins. Its natural drawing and revitalising properties combined with its fine particle size, similar to plant pollen, allows for deep penetration of skin, which thoroughly cleanses and detoxifies, revealing a brighter, smoother and healthier looking skin tone.
NORWAY SPRUCE EXTRACT
The evolution of the NORWAY SPRUCE, native to northern parts of Scandinavia, has provided the trees with very effective chemical defense and preservation, enabling them to live hundreds and even thousands of years. PICEA ABIES (NORWAY SPRUCE) EXTRACT, the high performance natural extract obtained without harvesting, has proven efficacy as an antioxidant and free radical scavenger. We also love it because it possesses potent anti-microbial and anti-inflammatory properties.
SILVER EAR MUSHROOM EXTRACT
According to many dermatologists, hyaluronic acid (HA) should be a cornerstone of any anti-aging skincare routine. We know that hyaluronic acid is found naturally in our skin, and this jelly-like substance holds water and helps to keep our skin hydrated and plump. The problem is that our ability to produce hyaluronic acid declines as we age, which can result in fine lines, wrinkles, and dryness. Chinese medical practitioners have been using SILVER EAR MUSHROOM for 2000 years, and in a 2006 study, it was clinically proven to outperform hyaluronic acid at improving and restoring skin to its optimally hydrated and supple state, taking into consideration the skin's capacity to absorb and retain moisture over time. It's since become one of our favourite superfoods in our pro-aging skincare formulations. 

GRIFFONIA SIMPLICIFOLIA SEED EXTRACT
The last of our favourite ingredients from mother earth, but one of the most important, is 5-HTP, found in the extract of the griffonia shrub (native to West and Central Africa). A naturally-occurring amino acid in the body, 5-HTP also offers anti-aging properties, which results in tightening of skin, relaxing of muscles, reduction in appearance of fine lines and wrinkles, increase in collagen synthesis, and protection of UV damage.  We'll be using this powerful ingredient in a new product launching later this year.