Five Reasons Why You Need a Facial Toner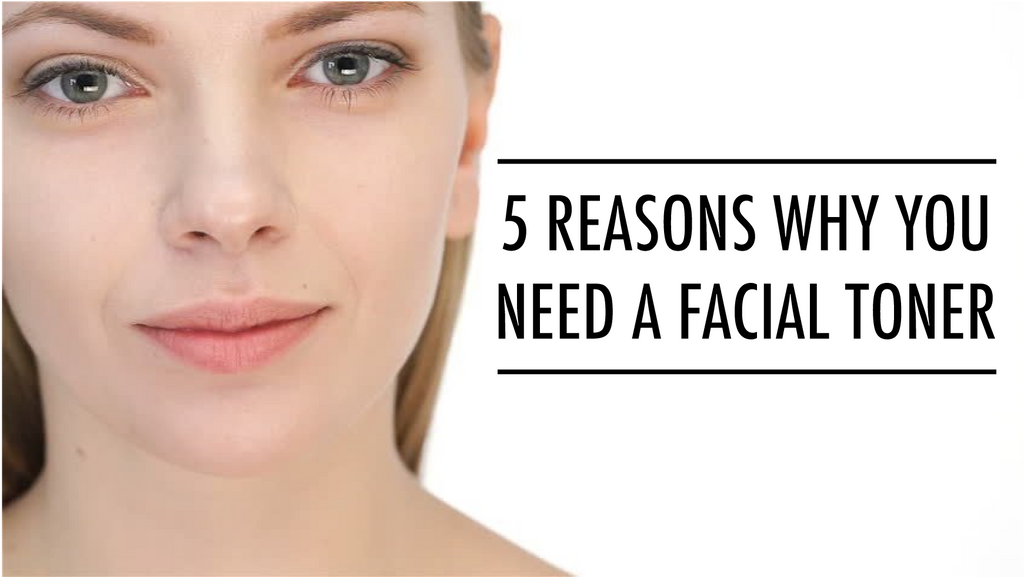 Toners seem to have taken a backseat in skincare routines these days, but those who "opt out" miss the opportunity to take advantage of their many benefits.  
Indeed many products label toning as an "optional" step in a skincare routine;  toning is often seen as an unnecessary middle man between cleansing and moisturizing.  The reality is that many toners can be formulated just as complex as other products used in daily skin-care regimens, and contain unique ingredients that enhance the benefits of other complimentary products.  If you're not toning you're missing out!
A well-formulated toner can provide some amazing benefits to the skin: 
TONERS HELP REMOVE IMPURITIES 
As the final step in the cleansing process, toners help remove any remaining cleanser from the skin to  better prepare for moisturizing.  They also help remove soap, makeup and impurities.
TONERS HAVE NATURAL MOISTURIZING BENEFITS 
Look for toners that have water binding ingredients (humectants).  These ingredients help skin look & feel more toned and healthy.
TONERS SHRINK PORES 
During the toning process oil is removed from the surface of the skin which helps to minimize the look of large pores.
TONERS DELIVER ACTIVE INGREDIENTS
Toners deliver active ingredients specifically formulated for certain skin types & conditions (dry, reactive, mature, oily, acne, etc).  This is especially important when using a specific skincare system that addresses certain skin conditions.
TONERS ENHANCE OTHER PRODUCTS
Using a toner prepares skin to better receive supplemental products / moisturizers. Well-formulated toners hydrate the skin, and when skin is more moist it is more porous and can absorb better.  Imagine adding liquid to a dry sponge.   It will take a long time for that sponge to soak up that liquid.  But, if the sponge is damp, it will absorb much faster.  When using a toner your skin will become more hydrated (just like the damp sponge) and will absorb your supplemental & moisturizing products more efficiently.   Results:   more effective results from products, using less product and saving money.